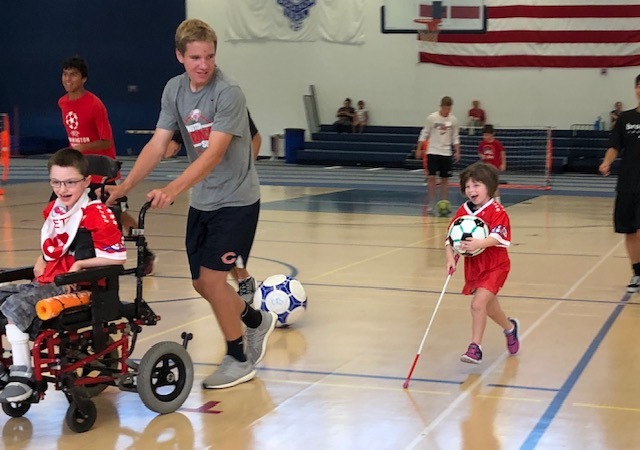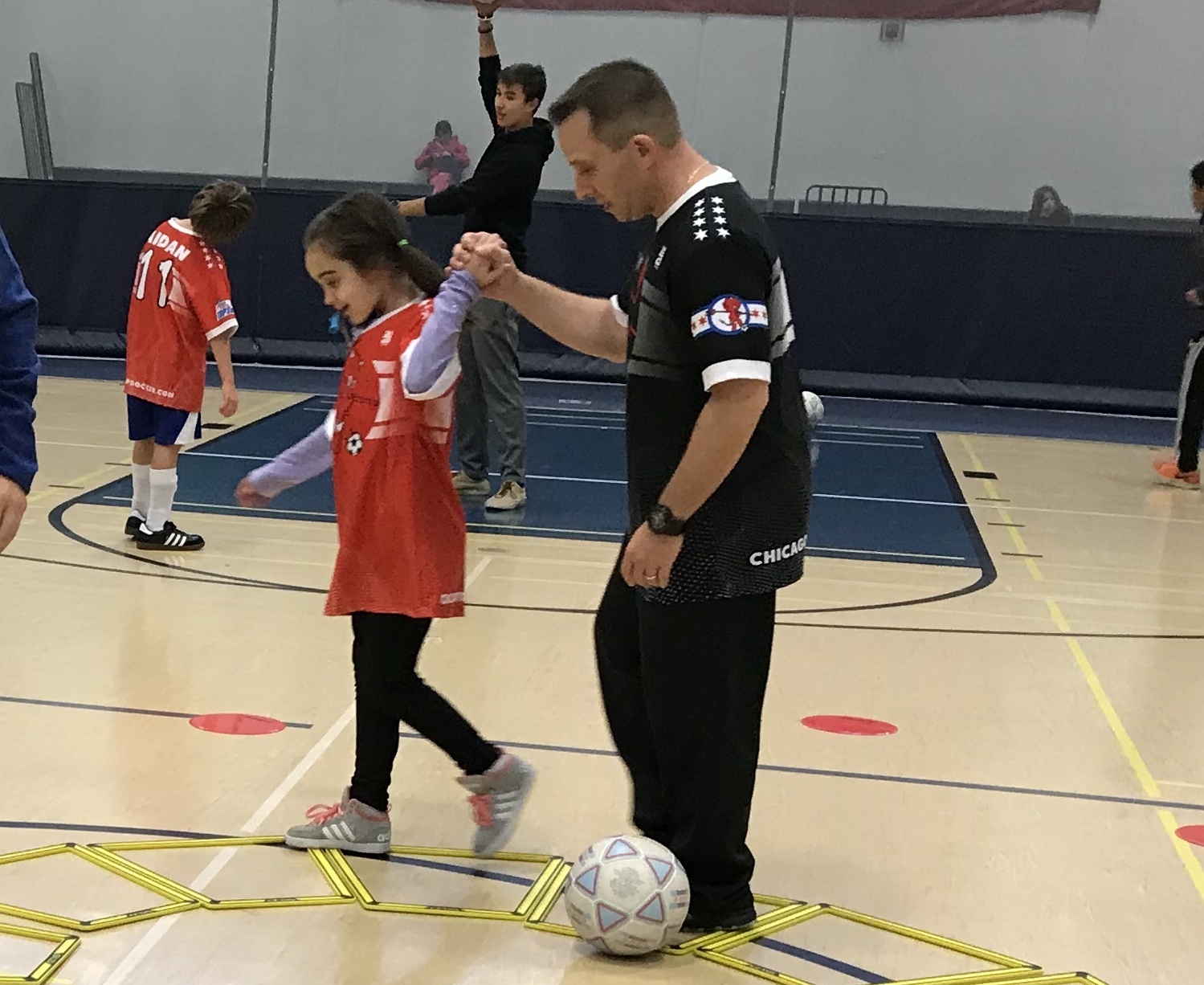 We have room for everyone
Any player aged 5 and up is eligible to play regardless of disability or impairment.  We will match your athlete with a volunteer "Buddy" to help facilitate their play and have a good time with.  
Annual dues are $10 a season ($20 a year) and we require a registration form to be filled out every year. (see below)
The cost of the jerseys is covered by our sponsors (and number one fans) the Manchester United Fans of Chicago.
We ask that players wear shinguards and that you bring a water bottle to every practice.  A parent or guardian must be on site at all times. (no exceptions)
Please download and print the registration form below and bring it completed on your first visit.  
You can also email or snail mail it to Coach Shawn if you prefer (see contact page)
Download Registration Form
Pay Online
Individual Registration fees are $10 a season ($20 a year)
Just pay as a donation, It will be credited to your dues