NEWS & FEATURES
EXCLUSIVE VIDEOS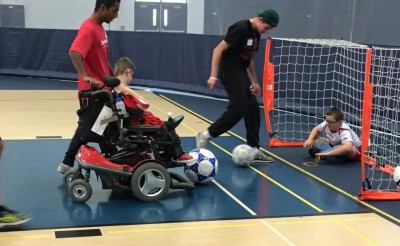 Fall Season Start September 10th!
Chicago TOPSoccer featured on The US Youth Soccer Show's Best of 2015
Lot's of fun is planned for the Fall Season.  We are excited to get the ball rolling again (see what I did there?)
We have one weekend off on 9/24/16 as coach Shawn heads to Cincinnati for the largest TOPSoccer Festival in the US!
Chicago TOPSoccer was originally  featured in the May 2015 episode of The US Youth Soccer Show.  We also got selected for their Best of 2015 show.  Watch the video here, we are the first story.
TOPSoccer Celebrates 25 Years!
2016 marks the 25th anniversary of TOPSoccer with the US Youth Soccer Association.  We are fortunate to have not only the IYSA Summerfest featured prominently but one of our very own players make a nice cameo in the video.  Check it out!
We will be having picture day on September 17th.  Individual photos will be taken upon arrival followed by a team photo when everyone is done.  While pictures are not mandatory to purchase, we do want everyone to participate in the team picture.